---
---
Contact
Jana Vogel
jana.vogel@orientarch.uni-h...
Emil-Abderhalden-Straße 28
06108 Halle (Saale)
postal address:
Seminar für Orientalische Archäologie und Kunstgeschichte
06108 Halle (Saale)
---
---
Login for editors
---
Summer School in Georgia and Armenia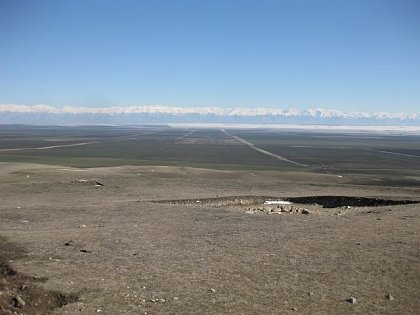 The Caucasus with a view from Nazarlebi (Foto: P. Bukhrashvili).
With the support of Volkswagen Foundation, the Department of Oriental Archaeology and Art History at Martin Luther University is organising a Summer School on excavation techniques and documentation at the excavations Samreklo/Georgia and Artanish/Armenia in summer 2022.
Target group
PhD students, primarily from Armenia, Georgia and neighbouring countries, can take part in a comprehensive, practice-oriented teaching programme. Specialist scientists and technicians will impart sound knowledge of excavation theory as well as intensive field training.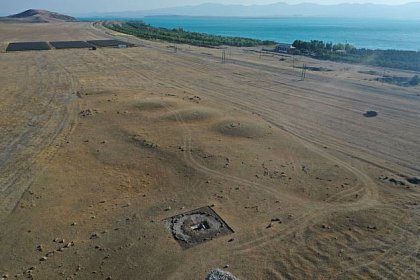 Kurgan near Lake Sevan
Sequence
The Summer School will simultaneously start in Samreklo and Artanish on 3 August 2022.
All participants will be divided into two groups and one group will be taught at each location, switching after two weeks.
Course leaders
This course is conducted by two Lecturers, Dr. Simone Arnhold and Dr. René Kunze.
Contributors
Jonas Abele M.A. (Remote sensing),
Dr. Sabina Brodbeck-Jucker (Pottery),
Dr. Erika Capelletto (Graphics/Drawing/GIS),
JProf. Dr. Hubert Mara (Digital Humanities),

Dr.Sci. Khachatur Meliksetian,

Tim Rödel M.Sc. (Geology),
Dr. Kristina Schellen-Novaček (Anthropology),
Dipl-Geophys. Burkhart Ullrich (Geophysics),

Kornelia Kasperkiewicz M.A. (Surveying).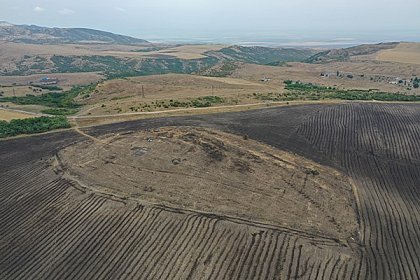 Drone image of Samreklo in summer 2019 (Photo: J. Abele)
Course aims
Excavation methods and surveying,
Pottery processing and documentation,
Remote sensing,
Measuring,
Contamination-free sampling,

Digital Humanities Workshop,

Insight into object photography, computer-aided drawing, GIS, and AutoCAD,
Anthropological workshop (recovery, restoration, and analysis of human skeletal remains),
Geological workshop.
Participation requirements
Participation in the Summer School is free of charge and includes free accommodation.
Interested applicants should apply by 31.03.2022 with a letter of motivation, a recommendation from their supervisor and a CV.
Questions and registrations: jana.vogel@orientarch.uni-halle.de

The Summer School is organised with the support of the Volkswagen Foundation.
---
---