---
---
---
Contact
Jana Vogel
jana.vogel@orientarch.uni-h...
Emil-Abderhalden-Straße 28
06108 Halle (Saale)
postal address:
Seminar für Orientalische Archäologie und Kunstgeschichte
06108 Halle (Saale)
---
---
Login for editors
---
Summer School in Georgia and Armenia 2022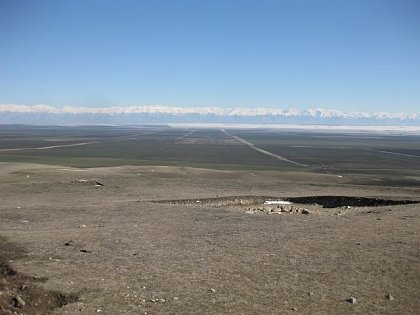 The Caucasus with a view from Nazarlebi (Foto: P. Bukhrashvili).
With the support of Volkswagen Foundation, the Department of Oriental Archaeology and Art History at Martin Luther University organised a Summer School on excavation techniques and documentation at the excavations Samreklo/Georgia and Artanish/Armenia in summer 2022.
Course leaders
This course was conducted by Dr. Simone Arnhold and Dr. René Kunze.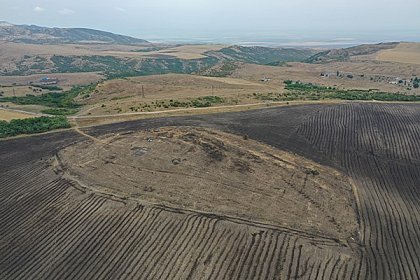 Drone image of Samreklo in summer 2019 (Photo: J. Abele)
Contributors
Jonas Abele M.A. (Remote sensing),
Dr. Sabina Brodbeck-Jucker (Pottery),
Dr. Erika Capelletto (Graphics/Drawing/GIS),
JProf. Dr. Hubert Mara (Digital Humanities),

Dr.Sci. Khachatur Meliksetian,

Tim Rödel M.Sc. (Geology),
Dr. Kristina Schellen-Novaček (Anthropology),
Dipl-Geophys. Burkhart Ullrich (Geophysics),

Kornelia Kasperkiewicz M.A. (Surveying).
Course aims
Excavation methods and surveying,
Pottery processing and documentation,
Remote sensing,
Measuring,
Contamination-free sampling,

Digital Humanities Workshop,

Insight into object photography, computer-aided drawing, GIS, and AutoCAD,
Anthropological workshop (recovery, restoration, and analysis of human skeletal remains),
Geological workshop.

The Summer School is organised with the support of the Volkswagen Foundation.
---
---