Nazarlebi - Torbereich und Wallschnitt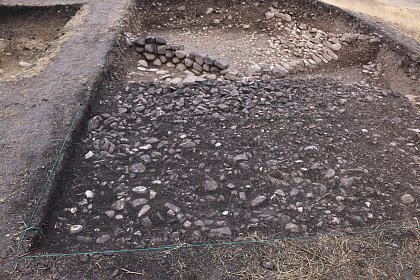 Wall section of 2017. View from the south of dry stone walls and stone pack on top (front).
Here, simple dry stone wall settlements of larger and smaller pebbles in different orientations were found (Fig. above). These could be primitive "boxes" of the rampart construction. A gate-like situation in a slight depression of the rampart could also be observed (Fig. below).
During the following campaign in 2018, the investigation of the gateway was continued by extending the existing excavation area to the north ("gateway section"). Further stone settings were revealed running from the gateway to the rampart adjoining it to the north.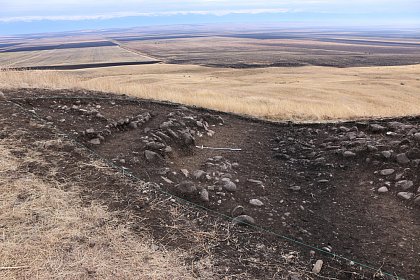 Gateway section of 2017, view from West to East
---
---