Tell Tawila: Excavations 2006
Introduction
The second campaign of excavations at Tell Tawila - supported by the Gerda Henkel Stiftung (Düsseldorf) - was carried out from March 25th to May 26th. The work on the site itself lasted from March 27th to May 15th. The operations in area A and B were continued and two new sondages in areas C and D were opened (Fig. 1).
With the results of the first season 2005 a clear focus were set on the excavation of the good preserved architecture in area B, which can be dated into the middle to late Halaf period (middle of 6th millennium B.C.). In area A just some smaller operations were applied. In the new area C the transition from Halaf to Ubaid should be answered. Finally, the small sondage D directly east of area B should help us to check a structure, which was already known by the geomagnetic investigation and was interpreted as a kind of water-channel.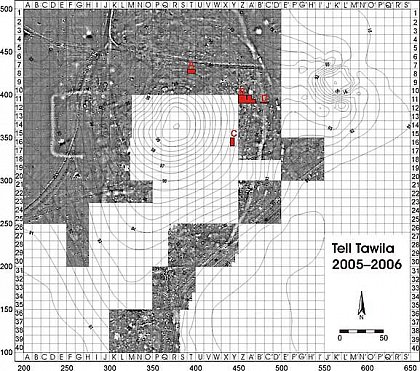 Fig. 1 Tell Tawila - Topographical map with excavation areas
Trench A (Area T 8)
In trench A the Halafian architectural structures from last year (level A 3), with its rectangular walls, should be checked. The remains of these walls were removed and the profiles cleaned. In the next level A 4 the remains of two circular buildings of the tholos-type - in one case with inner walls - were uncovered. The walls are standing just to a height of 15 cm (Fig. 2). To the north and slightly below these structures a plastered gypsum floor was reached, which is thought to be an open working area without any building structures.
In the northwestern corner in an area of 1.5 x 1.5 m a small sondage was brought down to virgin soil and the natural terrace of stones were reached. In this sondage two more Halafian levels can be seperated (levels A 5 and A 6), so that in general for area A about 3 meters of cultural deposits from Halafian times do exist.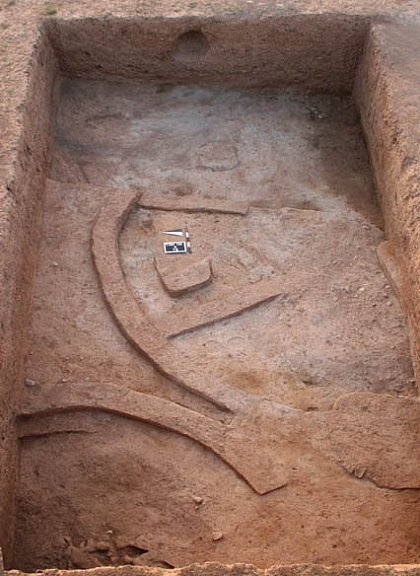 Fig. 2 Area A - Halafian circular buildings (level A 4)
Trench B (Area Z 11 and A' 11)
In that area excavations were made in the southern part on a greater scale down to virgin soil and five Halafian building levels could be seperated, partly wih some subphases. In the northern part the area was slightly enlarged to complete the circular buildings from the last years excavation. In area Z 11 the northern half was now completly excavated to get the whole circular building 3 with its installation in the northern part. This installation is an double-oven with two partly preserved domes (Fig. 3-4). The lower part of that oven is build of mudbricks and was filled in the inner section with ashy soil. Holes for the fuel or holes in the floor of the burning chamber - both well known from pottery kilns at Yarimtepe III - could not be observed. Meanwhile it is clear, that an older double-oven was build over, which comes partly to light in the western section. These older oven was set on the floor level of building 3. The walls of the circular building 3 stand to a height of about 1.30 m, the outer diameter reaches ca. 5.25 meters.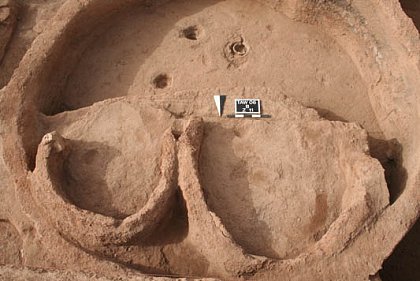 Fig. 3 Area B - Double-oven in circular building 3 (level B 3)
South of building 3 the youngest circular building 1 (level B 2), which was set on an ashy layer, was removed. In that process an older phase of level B 2 with thinner walls made of pisé could be uncovered. Under this level the excavations were continued to virgin soil and three more Halafian building levels were exposed (levels B 4 to B 6).
In the northeastern part of area Z 11 and the northwestern part of area A' 11 the circular building 2 from the last years excavations should be completed (Fig. 4-5). Near the surface some wall and floor structures of levels B 2/B 3 were detected, which were just partly preserved. With the excavation of the lower level B 4 it was clear, that these older structures were filled up with ashy soil. On these wall remains the new building of level B 3 (encounted as buidling 4) was set with its outer wall directly on the stump of building 2 (level B 4); also the inner walls are oriented more or less on these older structures. These older, good preserved circular building of the tholos-type has an outer diameter of ca. 6.50 meters. The wall are standing to a height of 0.80-1.00 m and are made of mudbricks.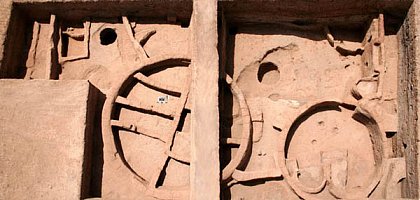 Fig. 4 Area B - Halafian circular strutures (tholoi)
The floors of both bigger circular buidlings 2 and 3 are very well made and levelled. The outer and inner walls are resting on that floor level. In building 2 along the inner walls of the northern part the doorways are preserved. The entrance from the outlying area is instead unknown an can be compared with similar problems on other Halafian sites. For building 3 the entrance can be assumed in the south, for all other circular buildings an entrance on floor level could not be detected.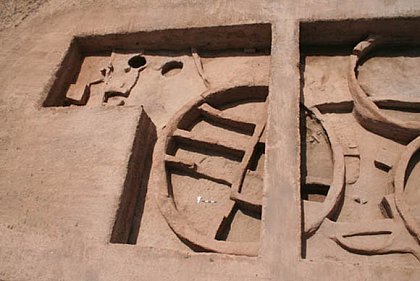 Fig. 5 Area B - Halafian circular building 2 (level B 4)
Disposed to this level B 4 and the buildings 2 and 3 the outer floor level was exposed on greater scale. In some cases pits for storage were dug into these courts or ovens were build in these areas. To the east two parallel oriented walls running north-south seem to represent an alley and seperate buildings 2 and 3 as working and living area of one household or one family from neighbouring houses (Fig. 6).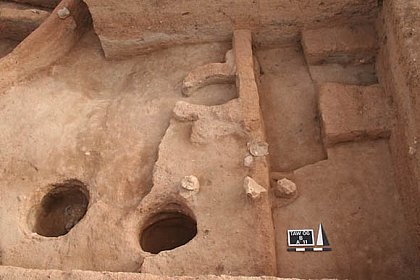 Fig. 6 Area B - Architectural structures, ovens and pits from levels B 4
West of buidling 3 one further circular buidling was asserted (see on Fig. 4: right below).
Connected with level B 4 is also a shaft grave of an child, buried in flexed position on the right side (area A' 11). Directly near the head one painted Halafian miniature vessel, one bowl made of greenish stone and an obsidian-blade was found. These shaft-tomb was cut into the level of an underlying rectangular room (Fig. 7-8).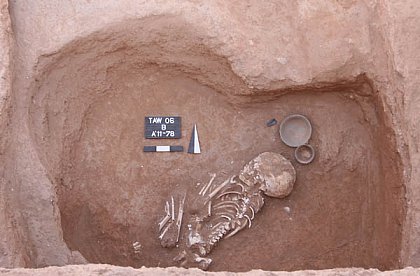 Fig. 7 Area B - Halafian shaft-grave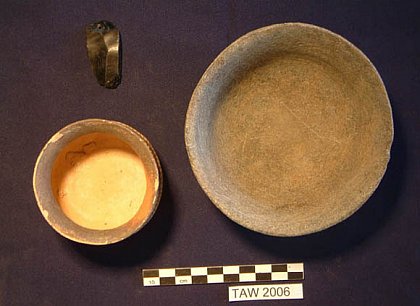 Fig. 8 Area B - Ceramic and Small-finds from the grave (see Fig. 7)
The oldest Halafian buildings in the level B 5 were found in the southern part of Z 11 and A' 11 and they represent some smaller circular and rectungular structures. The oldest level B 6, directly overlying the natural terrace, confirm of some pits dug into virgin soil and some ashy layers.
Trench C (Area Y 16)
In area C the excavations were opened 9 x 4 meters. This part of the Tell was choosen in the hope to reach Ubaid levels and get some clues for the question of the Halaf-Ubaid-transition. During the survey in the surrounding a little bit more Ubaidian sherds than in other parts of the Tell were found.
Directly under the surface some rectangular structures could be observed. In the underlying levels some circular structures and ovens of the Halaf period were exposed (Fig. 9). These buildings were in the eastern part heavily destroid by later pits or partly eroded. Beside Halaf and Ubaid ceramics comes from that part a great amount of late Chalcolithic pottery, which is known from the other areas just from levels near the surface, but was not represented in the suvery material.
In the southeastern corner a sondage 1.5 x 1.5 meters were dug down to virgin soil and in comparison to area A and B the natural terrace of brownish earth and underlying stones were reached on which the Halafians build the oldest settlement at Tell Tawila.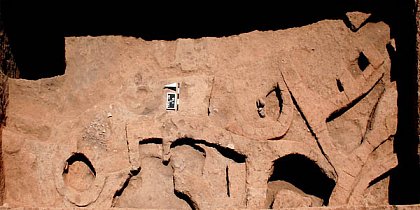 Fig. 9 Area C - Circular strutures and installations of the Halaf-Period
Trench D (Area B' 11 and C'11)
East of area B a sondage 10 x 1 meter was opened, to check the structure, which was visible in our geomagnetic investigation and was interpreted as a kind of water-channel. This structure is running some hundred meters west of the actual course of the Wadi Chuera in an north-south direction and can be traced on a lenght of about 280 meters (see Fig. 1).
For the excavation in sondage D the following picture arises: Directly under the surface late Chalcolithic chaff-faced pottery with at least nine, nearly complete Coba Bowls were found in groups stacked into each other (Fig. 10) from a time about 4000 B.C.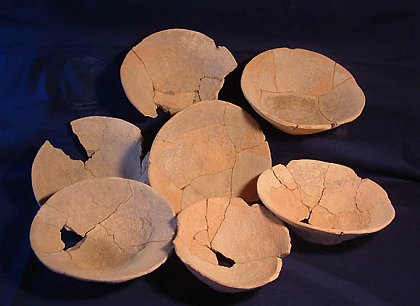 Fig. 10 Area D - Late Chalcolithic pottery
To the east some fragments of mudbricks could be detected and lying above our water-channel. The angular running floor level of this channel was reached in its eastern part (area C' 11), in which some Halafian sherds were found. In the western part of this sondage - i.e. towards the Halafian settlement - this channel seems to lost its function during the Halaf period and was superimposed by Halafian building activities.
If this interpretation would be correct, this channel is not only prehistoric, but also Halafian in date and should be seen as a man-made water-channel, which was dug into the earth during the early phases of the settlement, but has lost its function in the younger Halafina steps at Tell Tawila.
Chronology, Ceramics and Smallfinds
With our sounding in areas A and C a natural terrace with pebbles could be reached on which the Halafians has settled down and the settlement history in Tell Tawila is starting. From that part comes the oldest Halafian material, which can be compared to the early Halafian levels at Tell Sabi Abyad (level 3-1), i.e. starting ca. 5900 B.C. During about the middle phase of the Halafian period a shift can be observed into area B. The good represented ceramic material from this area can be dated to the middle and late Halaf period (ca. 5600-5300 B.C.). Characteristic finds are also blades made of Obsidian, some sling projectiles, stamp seals (Fig. 11) and some fragments of mortars and grinding stones. Tools and implements of bone and also a few fragments of anthropomophic and zoomorphic terracottes do occur.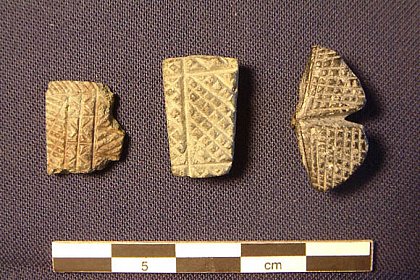 Fig. 11 Tell Tawila 2005/06 - Stamp seals
One important finding is a mace-head from our campaign 2005. Together with a set of blades and arrowheads, it was found in an ashy pit of the youngest Halafian level B 2 smashed and burned as part of a ritual deposit. The wappons made of Obsidian can be interpreted as a complete set of a hunter (Fig. 12).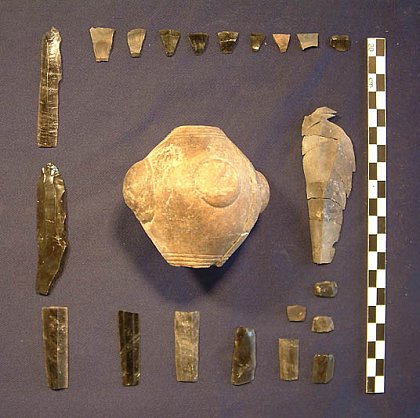 Fig. 12 Area B - Mace-head and lithic assemblage
Some preliminary conclusions
Particularly the excavations in area B - supplemented by the smaller examinations in areas A, C and D, allow at least for the Halaf period in Tell Tawila to draw a multifaceted picture: Chronologically the settlement history in Tell Tawila starts during the early Halaf period, where the Halafians settled down on a natural terrace or slight hillside. During the middle or late Halafian period a dislocation of settlement can be observed into area B more to the east. Also here on virgin it starts with a horizon of pits and ashy layers in level B 6. In the following level B 5 the first small rectangular and circular buildings can be verified. With levels B 4 and B 3, excavated in the whole area B, the great circular buildings made of mudbricks follow. Into level B 3 belongs the stairway with its different phases; in the younger phases the stairway has lost its function and was partly superimposed by some ovens of the tannur-type, whereas a new pebble floor was erected to compensate the different floor levels. In level B 2 with building 1 und 4 the Halafian settlement at Tell Tawila comes to an end.
From the point of ceramics the Halafian settlement is ending during the late Halaf period or at least at the end of the Halaf-Ubaid-transitional phase. Maybe a very few sherds could belong to this stage. Beside a change in forms and motifs, some tecnological changes can be observed: so, for example a higher percentage of Halafian fine ware pottery with green color, which goes slightly into the direction of the higher burned Ubaidian ceramics.
The question of the settlement size during Halafian times should be answered carefully, but it should be clear, that Tell Tawila was more than a typical Halafian hamlet, and should better be compared with bigger villages like Tell Sabi Abyad for example (ca. 2 ha). The focus on this site makes it also clear, that dislocation of settlement is very characteristic for the Halaf period.
Animal bones and botanic remains are actually under study and will give in the next future important informations for the subsistence at Tell Tawila, a site, which is lying near the border where rain-fed agriculture is still possible today. As an indicator for the role of hunting some arrowheads and representations of Gazelles can be mentioned (Fig. 13). In this context also a great amount of ceramic-scrapers must fit in, which were made of old ceramic vessels (Fig. 14). Similar scrapers for example from Umm Qsir or Yarimtepe III are interpreted for cleaning animal skins. In contrast, when we look on the the botanical remains and animal bones it becomes clear, that agriculture and husbrandry of sheep/goat, pigs and cattle were well established in Tell Tawila and at least a mixed subsistence was existing.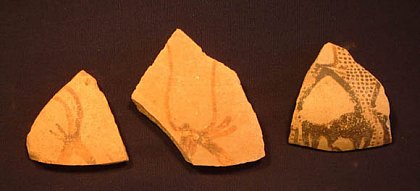 Fig. 13 Area B - Representations of "Gazelles"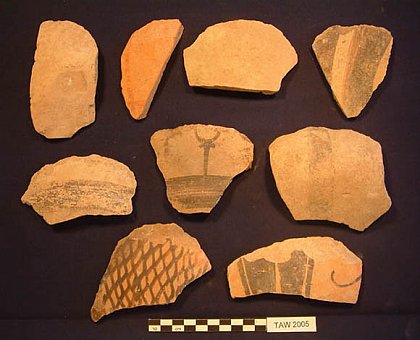 Fig. 14 Area B - Ceramic-scrapers
In the following northern Ubaid-period Tell Tawila was just a small hamlet and for the Wadi al-Hamar region in general a slight dislocation of settlements from the south to the north can be observed in that time. The reason for this dislocation is for the moment unclear. To reduce it just on climatic changes, should be looked very sceptically. It has to keep in mind, that the Halaf-Ubaid transition is one of the poorly understood phases in Syrian and North Mesopotamian archaeology and that for example on sites like Hammam et-Turkman massive Ubaidian levels (15 meters of deposits) are known.
Thus, the shift of settlements in the Wadi al-Hamar region can be understood in the range of normal fluctuations in the rain-fed zone of northeastern Syria, whereas in the Balikh, Khabur or Tigris region different devolopments can be observed.
---
by Jörg Becker
Seminar for Oriental Archaeology and Art History, Martin-Luther-University Halle - Wittenberg
---
---